COMPASS VETERINARY CLINIC
Dr. Cherie Connolly
Medical Director and Founder
At the age of six years, Dr. Connolly learned (among other things) that some people get paid to take care of animals. Since her idea of a perfect world is one in which animals live forever without ever becoming injured or falling ill, Dr. Connolly resolved to acquire a degree in Veterinary Medicine.
In 1985, she left sunny southern California for the Pacific Northwest, where she earned her Bachelor of Science at Oregon State University. She was awarded her Doctorate in Veterinary Medicine from both Oregon State University and Washington State University in 1992.
DVM in hand, Dr. Connolly returned to California to begin her career. There she met and married her husband, Tim. They opted to return to the four seasons of the Pacific Northwest in 1996, and have made the Portland area their home ever since.
After practicing for 20 years at Companion Pet Clinic in Hillsboro, Dr. Connolly opened her own practice in Lake Oswego. She's passionate about the opportunity to treat clients, patients, and staff alike like long-lost friends, and is still dedicated to her dream of helping all animals live long, healthy lives.
In her spare time, Dr. Connolly enjoys hanging out with her daughters and her husband. She also likes to read (sci-fi, fantasy, news, professional journals, cereal boxes…if it has words, she will read it), swim, bike, and hike. In those rare moments when she is not on the go, Dr. Connolly usually has one of the family's special-needs cats in her lap, forcing her to sit still and watch a movie.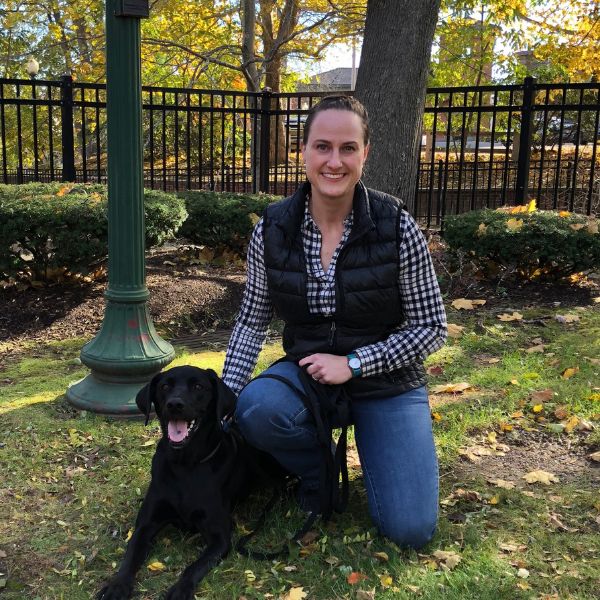 Dr. Taylor Avina
Veterinarian
Born and raised in Albuquerque, New Mexico, Dr. Avina fell in love with veterinary medicine through her experiences with her own dogs and horses. In 2008 she left the desert and moved to the Pacific Northwest to attend the University of Oregon. After earning her Bachelor's of Science in Biology, she moved to Massachusetts, where she earned her Doctor of Veterinary Medicine from Tufts University in 2017. Dr. Avina then joined a busy practice where she concentrated on pet wellness, surgery, oral surgery, and dental care. She enjoys mentoring pre-veterinary students and veterinary assistants to encourage professional growth.
Dr. Avina is thrilled to be joining the team at Compass Veterinary Clinic and to bring her passion for helping people and their animals back to the Pacific Northwest. When not helping patients and clients, Dr. Avina can be found sipping coffee, running or hiking with her Labrador, Amber, or hanging out with her husband, Aric. She also enjoys reading and practicing a variety of arts and crafts, including knitting, drawing, and painting.
Dr. Jessica Sheets
Veterinaian
Dr. Jessica Sheets is a recent graduate of Oregon State University's veterinary school with a passion for feline and lagomorph medicine. She is excited to learn more about the unique needs of rabbits and become a referral source for rabbit cases. Dr. Sheets is also dedicated to providing shelter and low-income veterinary medicine, hoping to volunteer with the PAW (Portland Animal Welfare) team to deliver vet care to homeless pets.
Dr. Sheets prides herself on building personal connections with her clients and their pets. She believes that by getting to know her clients and treating them like friends, she can provide the best possible care for her patients and ensure their owners feel comfortable and confident in the care their pets receive. Dr. Sheets is the first in her family to attend college, and she is passionate about inspiring and assisting others who are interested in pursuing veterinary medicine.
In her free time, Dr. Sheets enjoys pursuing her passion for art, including acrylic painting, graphite realism, and nail art. She also loves exploring cities, going to the beach, hiking, and shopping with her friends. Dr. Sheets has a particular love for puzzles and sudokus, which she finds both relaxing and challenging. Dr. Sheets' fun facts include that she still has two baby teeth and that an allergy test revealed that she is allergic to most animals on some level, except for cows and rabbits. She has two pets of her own, Pickles, a 15-year-old Domestic Short Hair, and Yoshi, a 2-year-old Holland Lop.
Dr. Melissa Potter
Veterinarian
Dr. Melissa L Potter, DVM, is a compassionate veterinarian with a passion for ultrasonography, internal medicine, and cardiology. She values excellent client communication and supports strong bonds between families and their pets. In veterinary practice, Dr. Potter takes pride in delivering compassionate care to her patients, making sure they receive the utmost attention and love. Outside of work, she enjoys playing multiple musical instruments, cooking, reading, and cheering for her favorite sports teams. Dr. Potter continues to pursue her goal of visiting every major league baseball stadium – she has already been to 10! She shares her home with three adorable kitties and is happily married with two kids.
Xan (They/Them)
Veterinary Technician
Xan has been working as a veterinary technician since 2017. They are passionate about fear-free medicine and love to encourage a relationship of trust and understanding with each of the patients they work with. When not at work, Xan likes to enjoy the outdoors, play video games, and spend time with their family, including their fur-babies, Sansa, Sage, and Stormfur.
Ashley
Client Care Specialist
Ashley has lived in Oregon for most of her life. She has worked in the vet field for over five years. She has one mixed-breed dog, enjoys crocheting, and cooking with her husband.
Koryn
Hospital Manager
Bio coming soon.
Melissa
Veterinary Technician
Melissa is a native Oregonian and has been involved in working with animals in some capacity since her teenage years. She became a certified veterinary technician in 2007. During her career, Melissa has worked in general practice, speciality surgery, and speciality dentistry. She has found that her true passions in veterinary medicine are anesthesia, helping indoor cat owners provide environmental enrichment, and improving the experience cats have while in the clinic. Melissa is a true cat lady and shares her home with three very handsome cats- Francis (16), Cyril (9), and Rory (8). Rory, her Syphnx cat, is an adventurous boy and enjoys small hikes and other outdoor activities when the weather is warm. Melissa is an avid antique and vintage fashion collector, focusing on the 1900s through the mid-1950s. In her spare time, she enjoys hunting for old treasures to add to her collections and spending time on her family's woodland property south of Portland.